SBC - Swim
Sweet Briar College - Swimming 2009
The photos on this page are just a small sample of the ones that I had taken during the recent 2009 ODAC Women's Swimming Championships. Held February 13 - 15, 2009.
And what a great weekend it was!!!
As usual (for me) Click on a photo for a larger image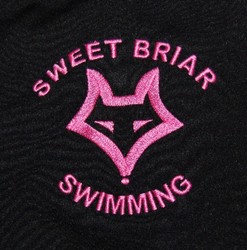 Getting Fired UP!!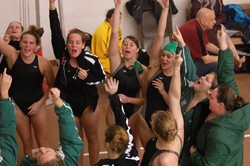 Saturday morning, getting ready for the competion to begin!
Catie's 500 Freestyle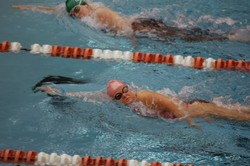 Trailing by a bit at this time, she ended up winning her race....
Encouragement
Brooke, Emily and Kelsey lending some encouragement....
Smiling....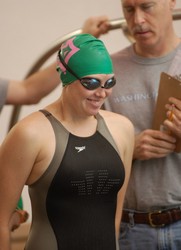 It's a great way to ease the tension while waiting behind the blocks.
A Vixen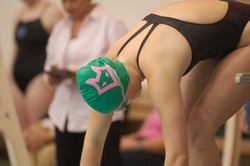 Catie's Turn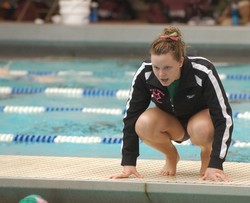 to lend some encouragement!
Go to www.SBC.edu for more info
These images have been taken by me, and are owned by me.
In this case, please ask permission prior to use!